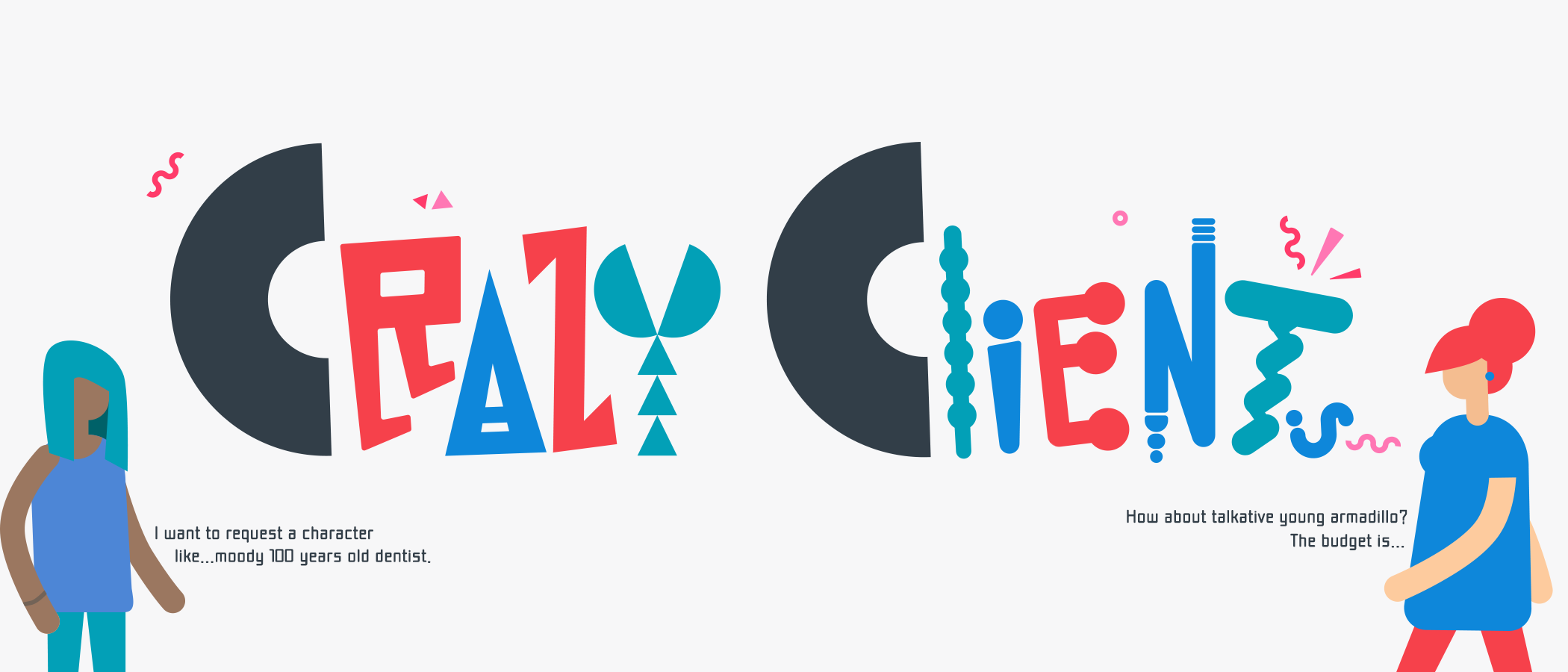 CrazyClients
A downloadable tool for Windows
CrazyClients is a practice tool for character designers who wants draw many kinds of characters.

You've got a job offer of character design from a crazy imaginary client.
Let's make a original character considering the request of the client by the deadline.
You may get flexibility and adaptability skills that need for a professional character designer!

How to use Crazy Clients
Search Job
Click "Job search" button
We will find clients for you from all over the world.
Character Design
Let's design a character If you found a fine client.
Let's work with suit's budget.
Post your design on SNS.
Let's share your artwork with #CrazyClients
Your heart will break off sometimes but let's get objective opinions from everyone!
Feel free to leave me a comment or request!
------------------------------------------------------------
------------------------------------------------------------
クレイジークライアントは様々なキャラクターを描いてみたいキャラクターデザインのための練習ツールです。



クレイジーな仮想クライアントからキャラクターデザインの依頼がきた。
決められた納期内に、依頼内容をしっかり考慮してキャラクターを作り上げよう。
プロのキャラクターデザイナーに必要な対応力が身につくかも!

クレイジークライントの使い方
仕事を探す
「仕事を探す」ボタンを押す
世界中から、あなたのためのクライアントを見つけ出します。
キャラクターデザイン
気の合うクライアントを見つけたら、提示された条件を元にキャラクターデザインをしましょう。
金額に合った仕事をしましょう。
SNSで公開
納品物を公開して、みんなからの客観的な意見を挫けずに聞こう!#CrazyClientsを付けてね。
これは主にキャラクターデザイナーの訓練、及びアイディア出しためのソフトです。
何かご要望があればお気軽にコメントください!
Download
Click download now to get access to the following files: